If you joined us at the show, thank you so much for taking the time to stop by our booth! We were thrilled to showcase our brand-new products as well as our existing benchtop automation.
Check out this video summary of our product line from SLAS2019
If you missed us at the show, here are a few new product offerings in 2019:
Scinomix VXi
The VXi is a benchtop bulk feeder that sorts and feeds 0.5 ml to 15 ml internally threaded tubes. This device was born after receiving feedback from our customers around our original bulk feeder, the VXQ. Both systems can sort and feed tubes from 0.5 ml to 15 ml, but the VXi can handle internally threaded (or neck- less tubes) using vision to orient the tubes. This solution is perfect for labs that deal with internally threaded tubes in bulk, providing valuable walk away time in the lab.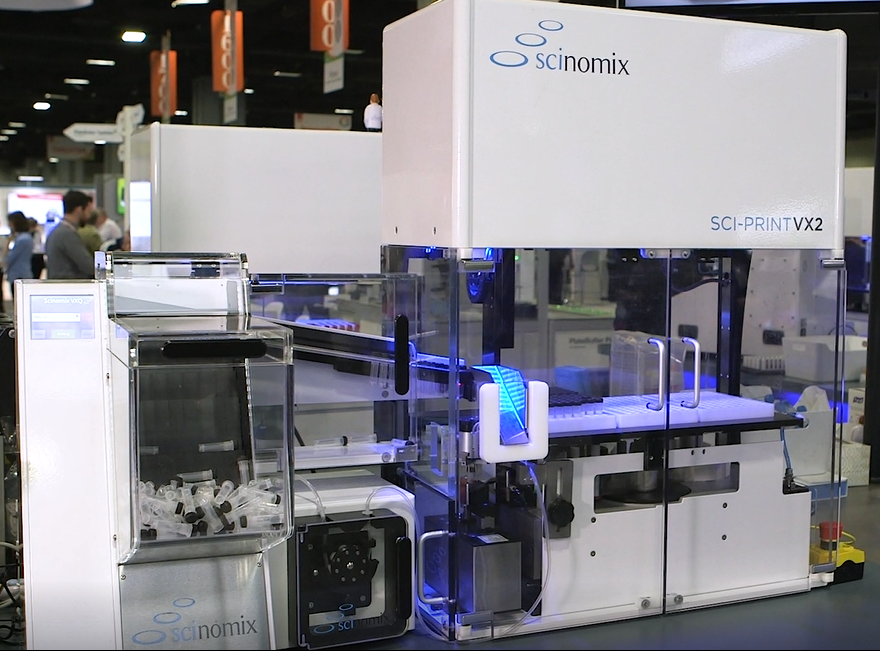 Pipetting Module
The pipetting module is a high accuracy, low volume pipettor that eliminates the tedious task of manual pipetting. The system uses disposable tips and can be paired with VX modules to include labeling. Other features include liquid level sensing and high-level data integrity because of real time barcode labeling of daughter tubes. It automates daughter tube creation when paired with VX modules and can decap and recap parent and daughter tubes.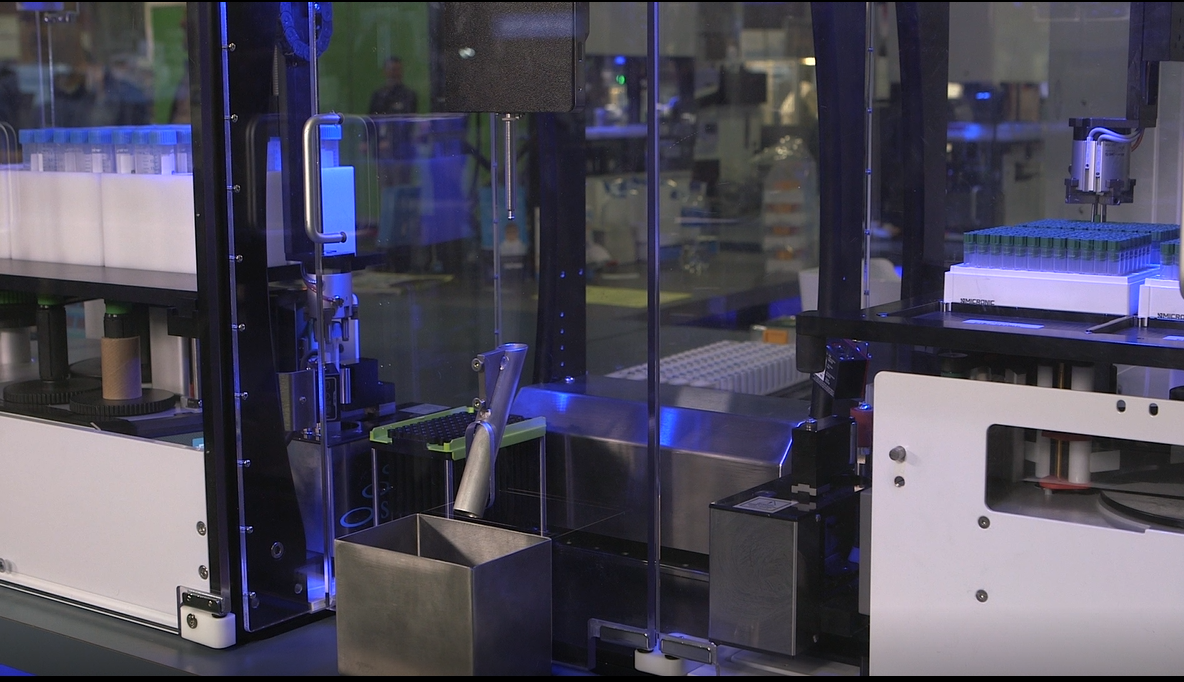 Universal Gripper
The universal gripper is a motorized gripper that allows a wider range of tube diameters to be used. This new gripper makes it easier for the user to swap between different tube diameters, without the need to change out hardware on the gripper head. By setting the tube diameter in the software, it automatically configures to handle any tube type from small Matrix style tubes to 15 ml conical tubes.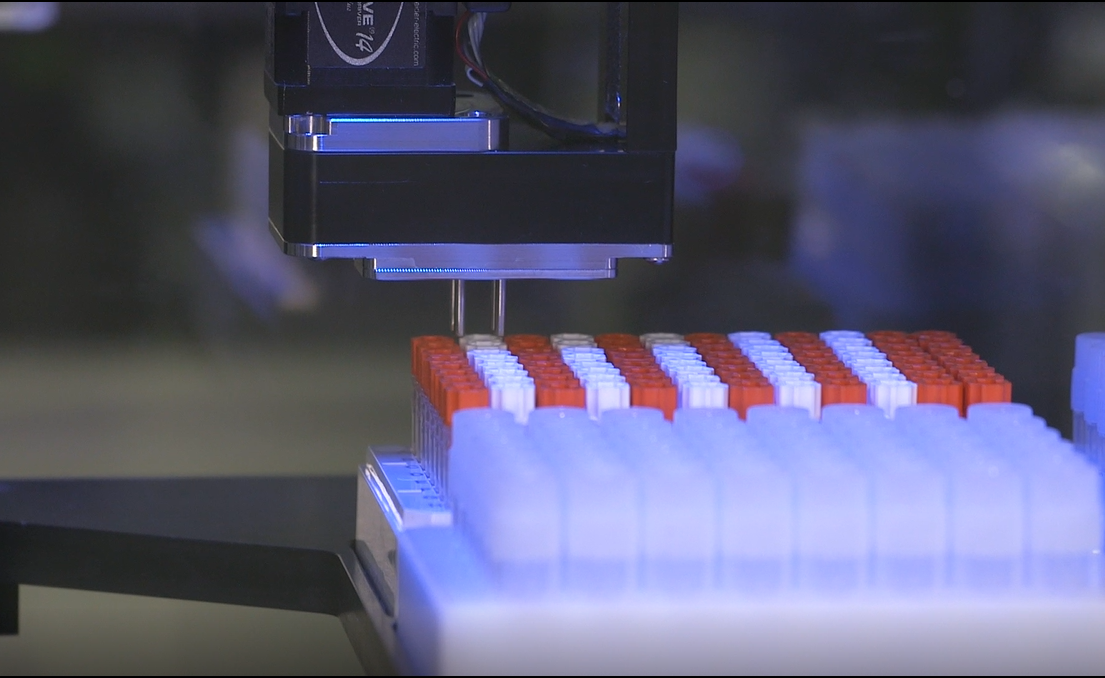 Have any questions? Contact us at info@scinomix.com or call 314-298-9800 or fill out the form below.